February 26, 2014
6:04 am
Remnants.
Dear friends —
It's been a while since we last spoke. In that time, many things and very close to nothing has happened. There are rumblings here on our end, but they are diffuse and different. But that's not why we're here. We're here to unburden.


It has been drawn to my attention by a number of people that the blood-soaked 12″ EPs of the Privilege Series are presently selling for obscene amounts of money in the darker commercial corners of the internet. Which is wonderful. God bless free market capitalism.
But also — I found some extra copies of a select number of bespoke 12″ EPs in the recesses of my home, and would like to relieve the financial burden of those few of you who slept on them the first time around. These records don't have blood on them, as they are over-runs and not part of the officially numbered edition of 500. But if you're not a maniac, they are otherwise the same.
These will only be available to U.S. buyers, as international shipping costs are outrageous enough presently to cancel out potential savings. If you're outside of our great union and are utterly desperate, contact us directly and we'll try to work something out.
Each shipment will be accompanied by a special token of our appreciation.
Privilege pt. 2: The Past, Imperfect
Side A:
The Common Touch
Weaknesses
Side B:
Young Throats
Present Perfect (An Epithalamium) **Exclusive
Side A:
The Pornographer
For All The Final Girls
Side B:
Careful Who You Dance With
Mend & Make Do (Found Drama II)**Exclusive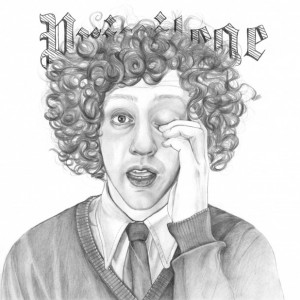 We've still got a few copies of Privilege Pt. V: Portrait of a Reputation available, Paul's blood & all. This one's got four songs not otherwise featured on Privilege (Abridged).
Side A:
Portrait of a Reputation**Exclusive
Brimstone & Vaseline**Exclusive
Side B:
The Comedienne**Exclusive
Evelyn McHale (Reprise)**Exclusive
Curtains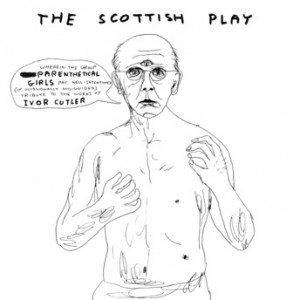 Heck, while we're at it, we've also got a few copies of our Ivor Cutler Tribute 10″ EPs collecting dust in the pantry… perhaps you'd like one of those as well?
The Scottish Play: Wherein the Group Parenthetical Girls Pay Well-Intentioned (If Occasionally Misguided) Tribute To the Works of Ivor Cutler
Side A:
Sit Down
Whale Badge
A Doughnut In My Hand
A Nuance
Side B:
Over You Go
I'm Going In A Field
The Best Thing
Everybody Got
What a glorious day to be alive, one and all.
Love,
(((GRRRLS)))